DR Sports X Hypergear
We are now authorised reseller of Hypergear. Enjoy and expect the same product quality and after sale services from us.
Hypergear?
Hypergear (Est. 2009), a leading and top brand for waterproof merchandise. Hypergear's products are designed and developed for water sports, travel adventure, covering a variety of outdoor activities. We are pleased and honoured to be an authorised reseller of Hypergear, aiming to bring more high quality and practical products to the customers.
The Hypergear Dry Bag 5L
Dry Bag 5L is best suited for outdoor activities such as jungle trekking, kayaking or any other water sports. Besides being waterproof, it also floats on the water to prevent loss of personal belongings.
For activity
Angling/Fishing, Camping, Canoeing, Cycling, Gym, Hiking, Ice Climbing, Jet skiing, Kayaking, Motocross, Motorbike Expedition Touring, Mountain Biking, Scuba Diving, Skiing, Snorkelling, Stand-Up Paddling, Swimming, Travel, Trekking, Water Skiing, Whitewater Rafting.
Features
Suitable for outdoor activities

5L Capacity

IPX6 Waterproof

Roll top closure

Floats safely if dropped in water

Multipurpose storage application

Durable, wipe-clean and easy to store away

Heavy duty and durable materials for rough usage

Supplied with an adjustable strap for usability as a sling bag.
Specifications
Length 15cm x Height 35cm x Width 15cm
Product Variations
Black

Grey

Green

Blue

Red

Yellow
What's in the box
Hypergear Dry Bag 5L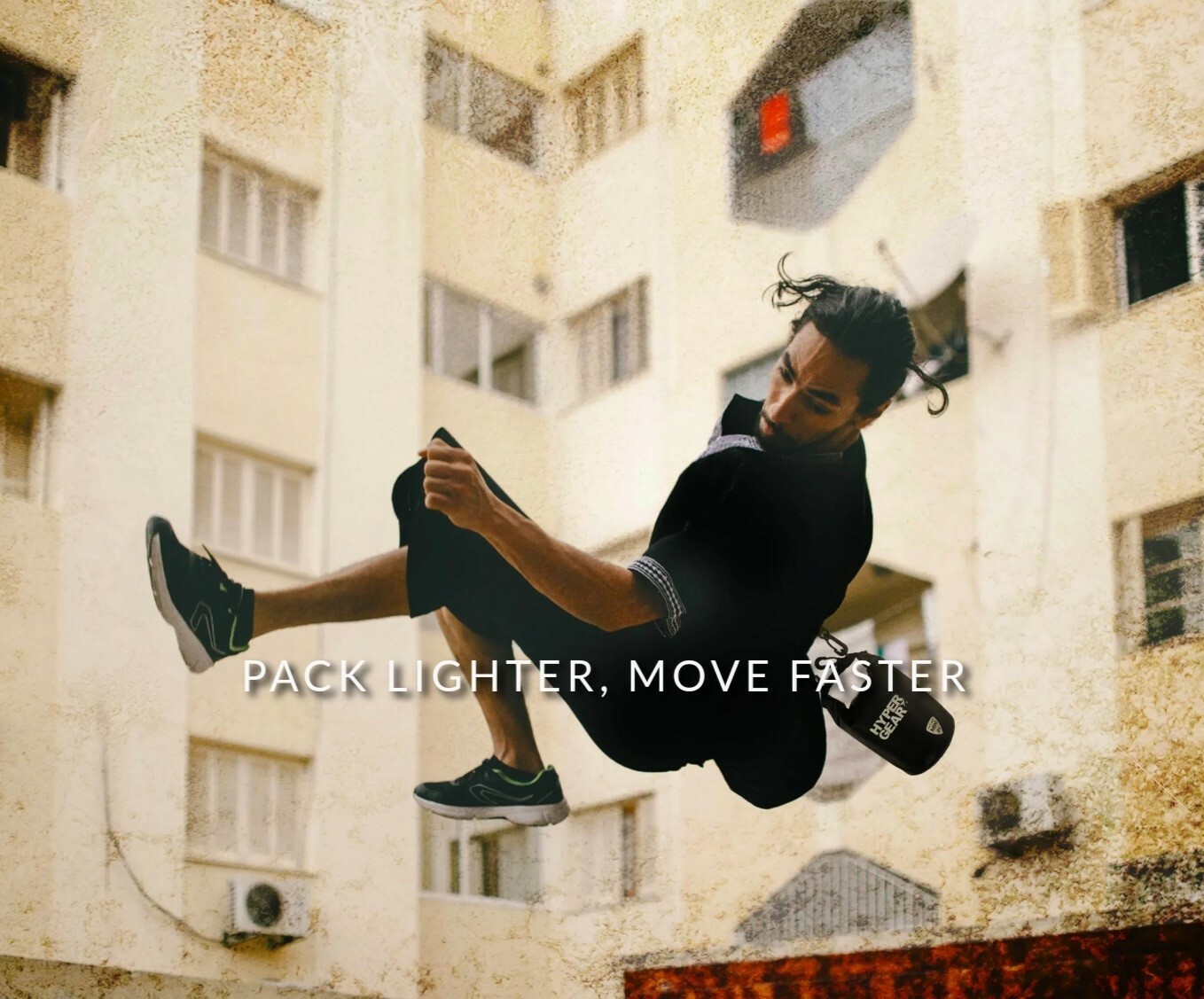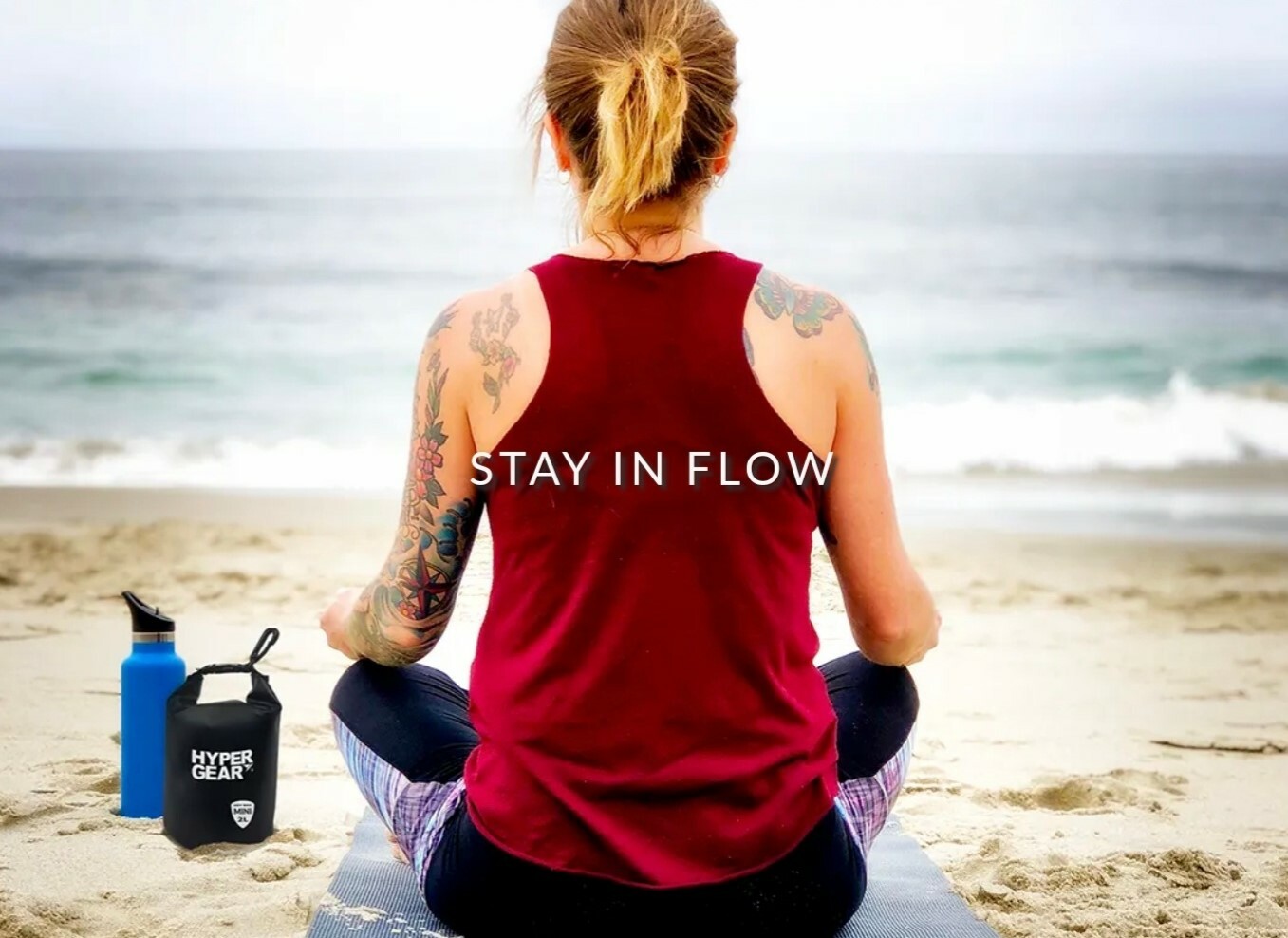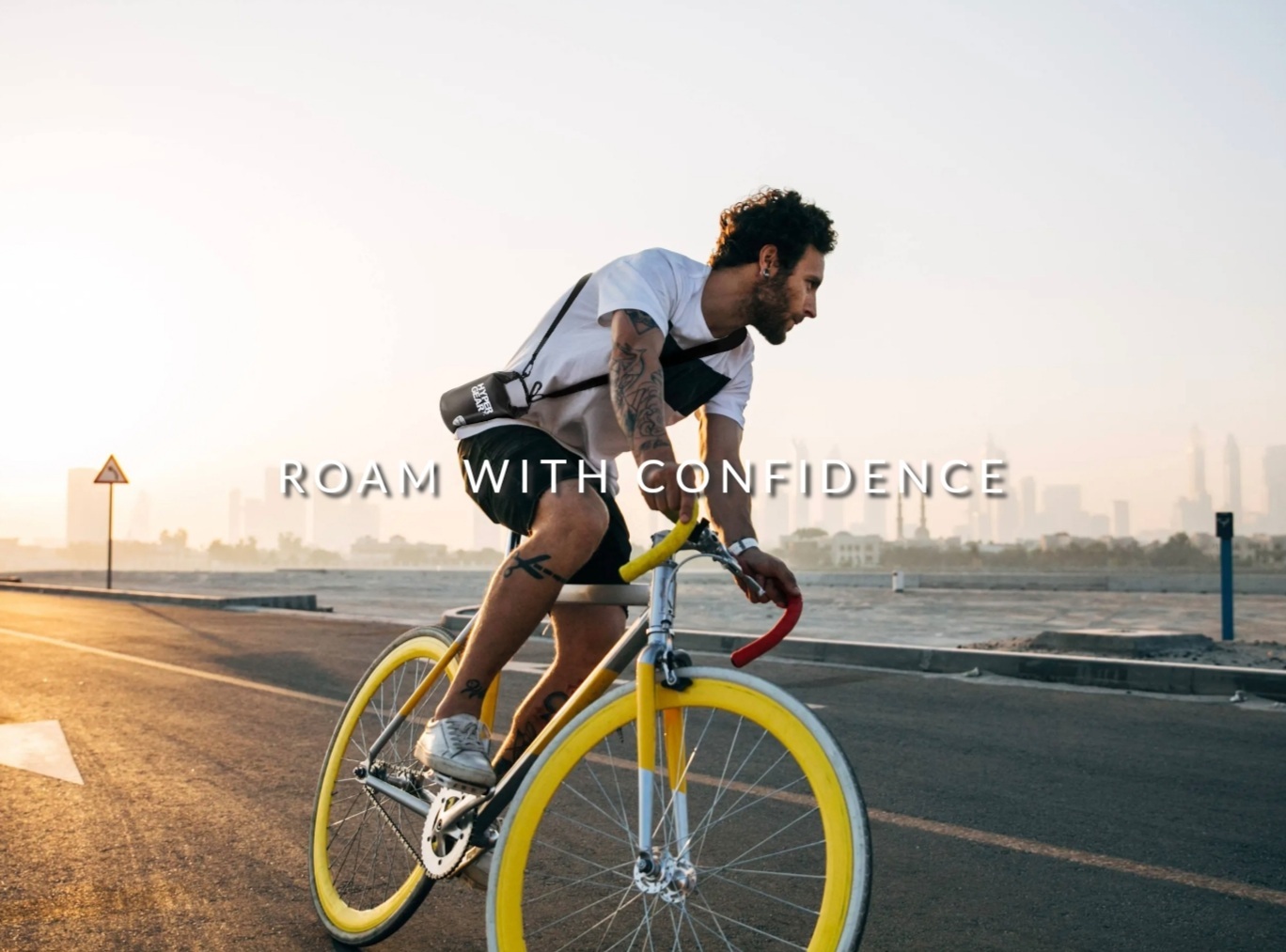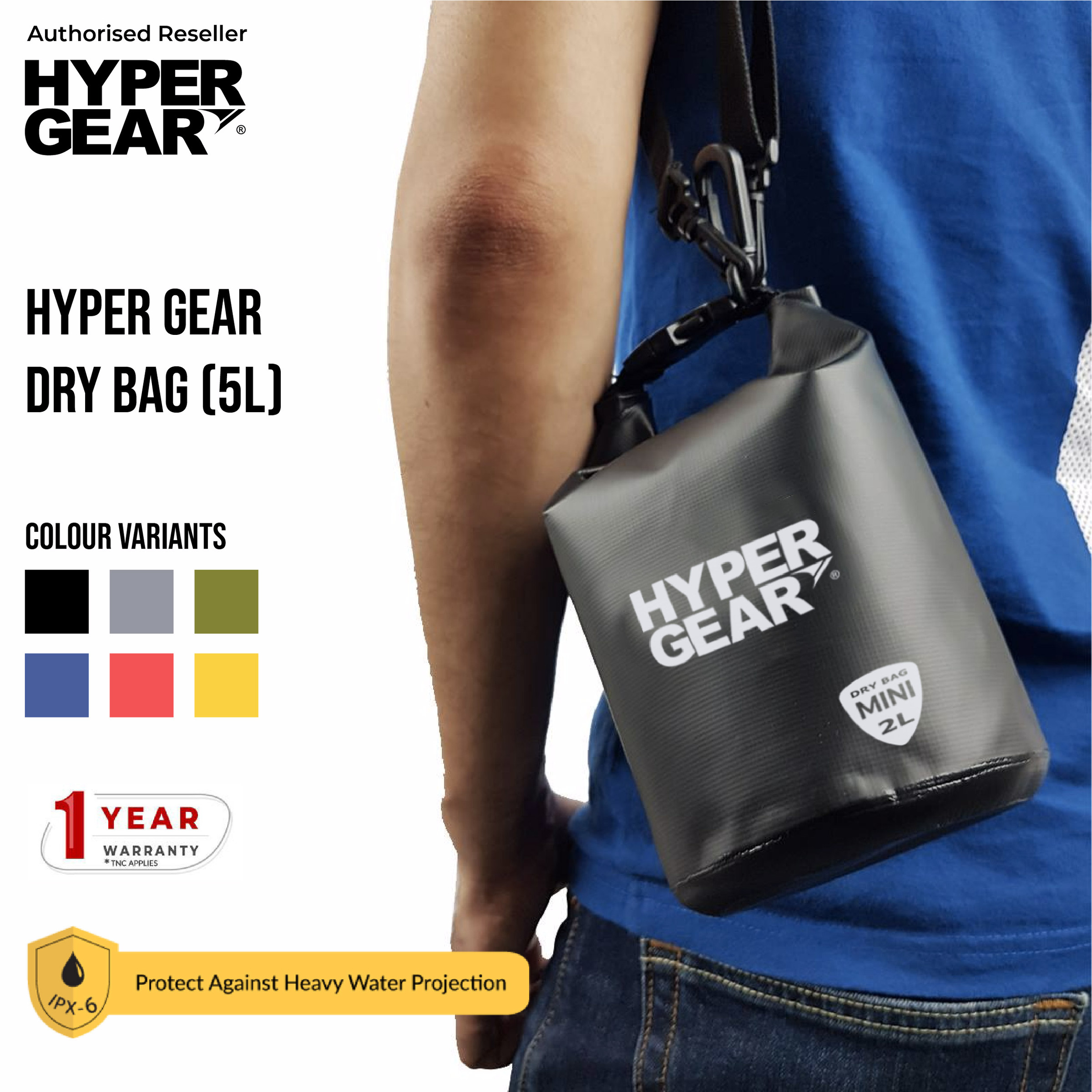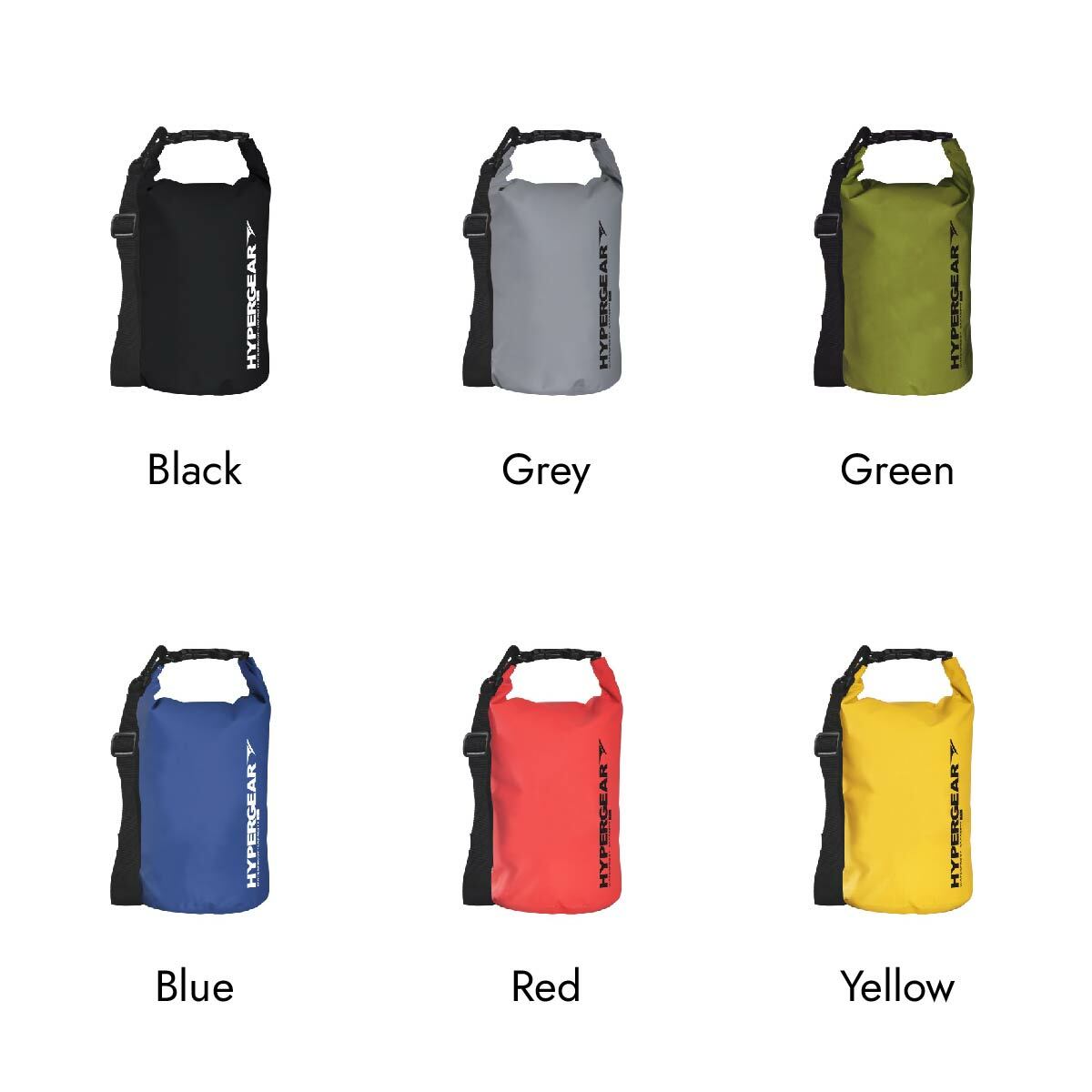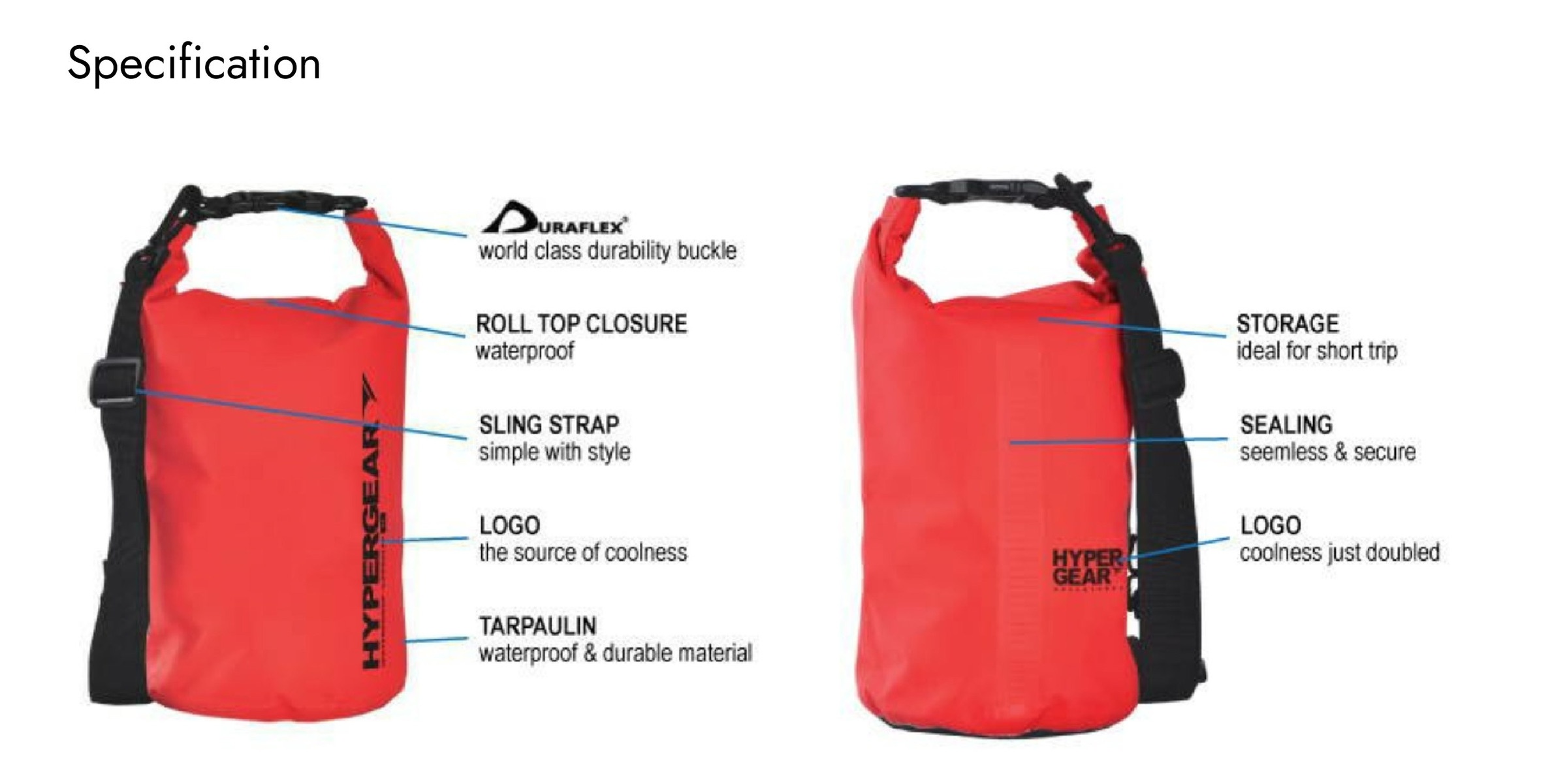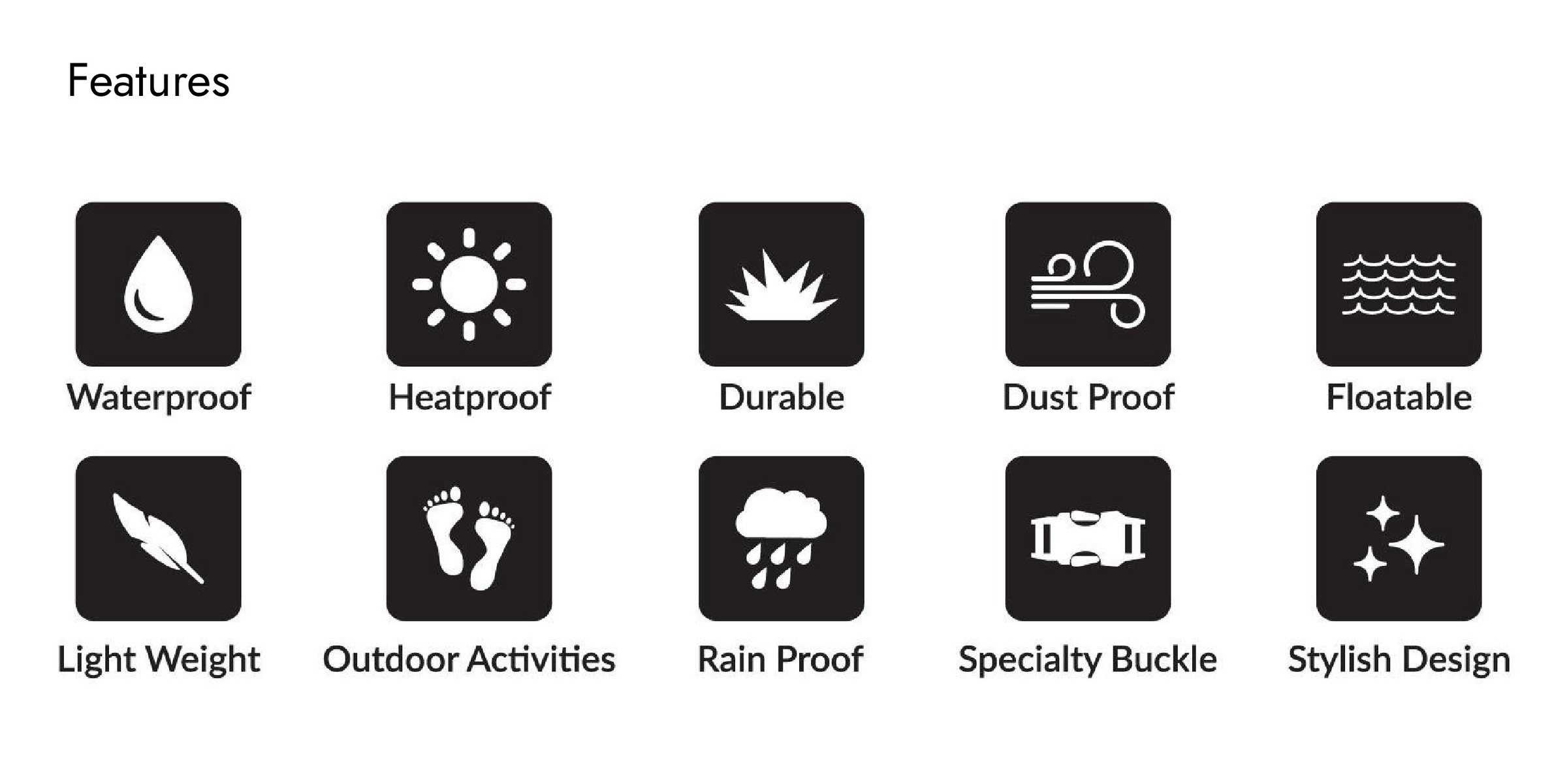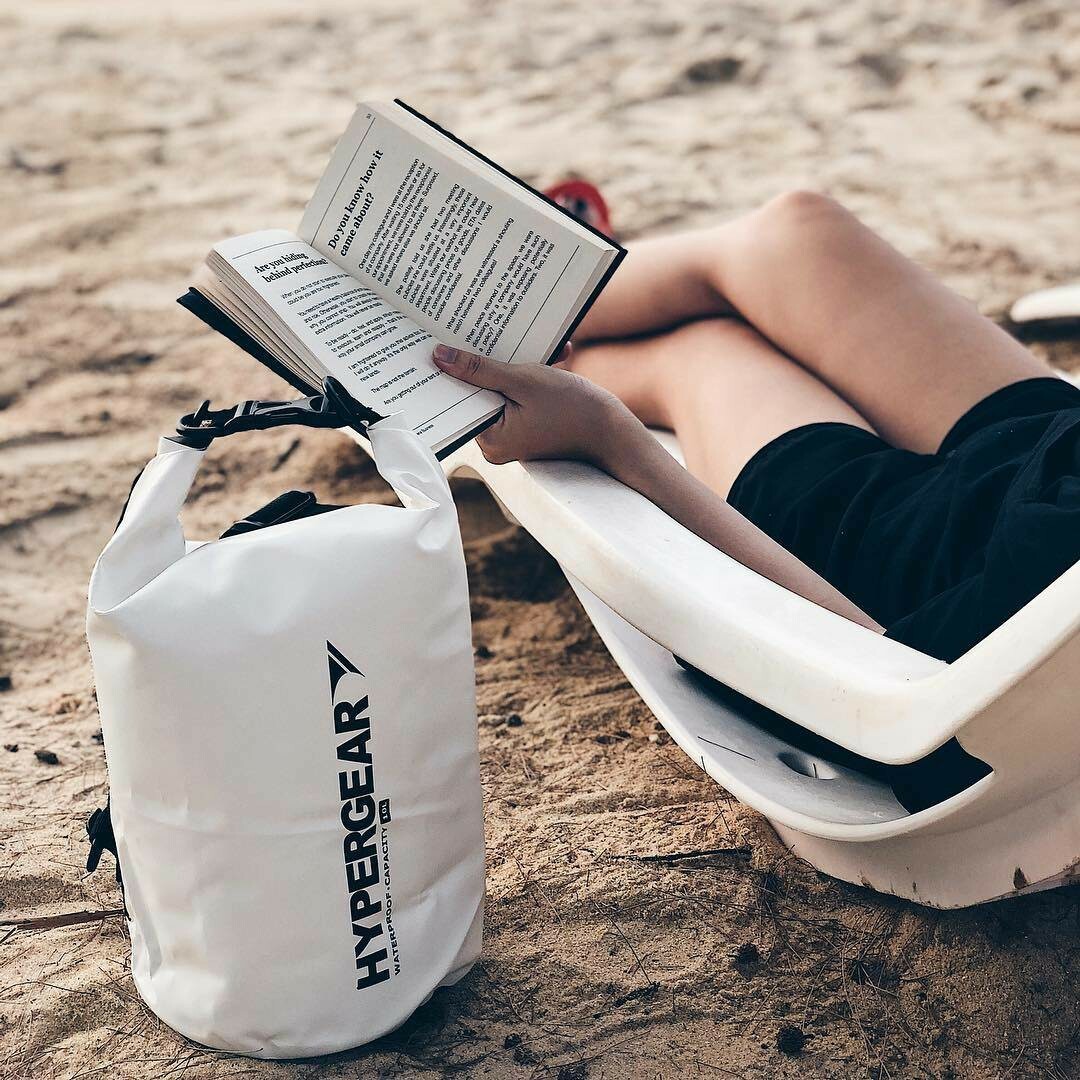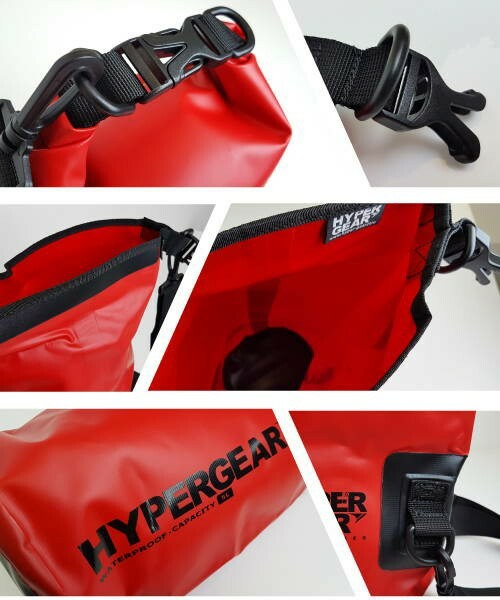 Image caption